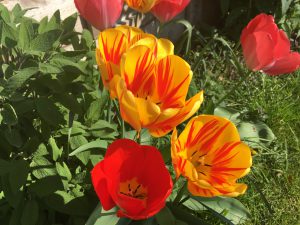 Looking for a selection of reviews from our customers please visit
www.checkatrade.com/AquariusTrees/
Here's a selection from the page:
                Rebecca Bishop – January 2021
Conifer removal. I was really impressed with the services from Aquarius Trees. Humph and Hannah were prompt in communications and arrival, well organised, professional, speedy and tidy! The quote was a fair price, and there were no hidden surprises – even when they had to clear some of the blackberry bushes to gain access via the back of the garden. Very impressed, and apart from the tree being gone, you wouldn't know that anyone had been in the garden. Highly recommended.
Mrs Bowden – January 2019
Tree was very over grown and difficult to access for cutting down but i was very impressed by the way Aquarius handled it so efficiently and skillfully. All waste was removed and disposed of. Would definitley recommend.
Mr Mohammed – january 2019
Humph came and did our garden today, needed our conifers taking down abit and reshaping plus few branches taking of our big tree. From start to finish he worked in a professional manner never stopped to be fair. Once finished everywhere was cleaned up and left as though no work had been done. Can not believe how much it as opened up our garden very happy with the service. Even got to do Humph alittle promotion video shame about  weather as was hoping to get some drone shots done for him. 100% recommend thanks again Humph
Paul  – November 2018
Had my trees cut right down today amazing job well please husband n wife duo can't believe it they are fantastic good priced too thank you so much Humphrey and wife will see you Tuesday at next doors house.
Sarah – November 2018
 The work was left very tidy, they were always on time and I was able to trust the work would be done without me being around. I will use them again and recommend to others.
Bob – September 2018
"Super fast and friendly service, we were very impressed! Thankyou!"
Zoe – September 2018
"thanks for a brilliant job done. Very professional and safe working ethic. Highly recommended"
Laj – August 2018
If you're a customer and a Facebook member, please take a minutes to leave a review, they really do help!